The non figurative pots Deborah makes are in response to specific places and memories. There is nothing more fundamental than the earth with which to fulfill this, and clay is the perfect medium.
Deborah slab builds in porcelain, earthenware and stoneware ranging from  the delicate and fragile to the robust and challenging.
The power of an object to illicit a memory is intriguing and clay is a wonderful, pliable medium with which to express this. Two series – The Shoreline and Broken Memories – have evolved.  Each piece is different and evokes a fleeting memory of place.
Deborah's ceramic work will be at Kingsgate Winter Show 2-4 December 2016
In August, 2016,  Deborah exhibited some of the Shoreline Series and Broken Memories ceramics with part of her souvenir collection in an artwork devised by Eileen Haring Woods with Bill Jackson in SOUVENIR, Aldeburgh: Memory as Object at the Aldeburgh Beach Lookout, Aldeburgh, Suffolk.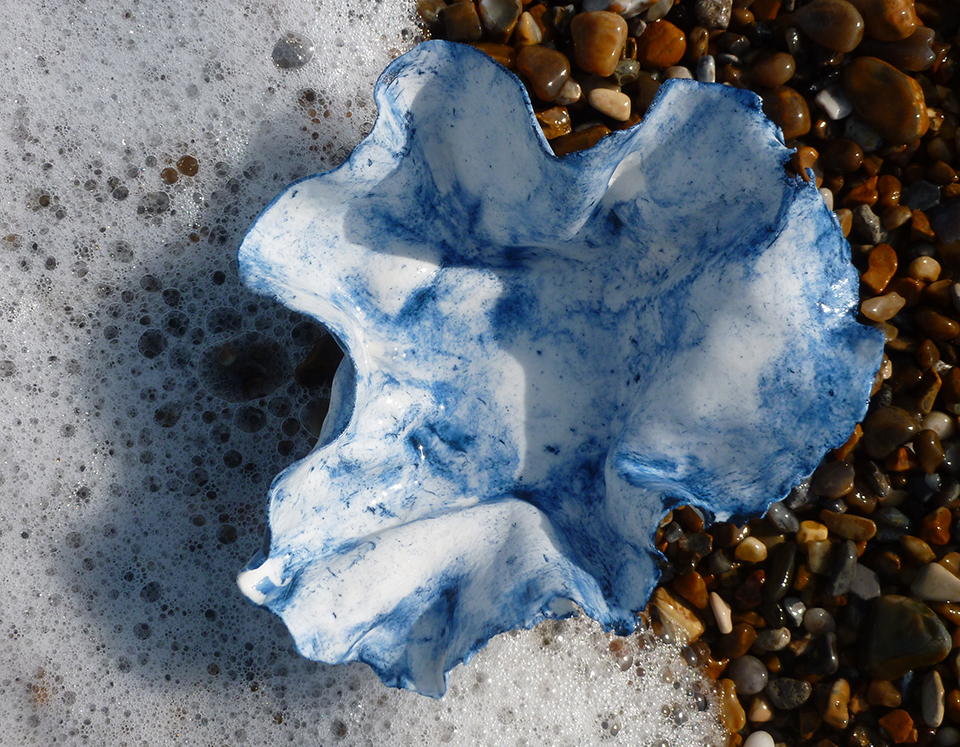 A series of pots has been made by taking pieces from the souvenir collection back to the places depicted in their imagery. These include Weston Super Mare, Clacton, Margate, Brighton  and Aldeburgh.