Deborah Jaffé is a cultural historian with a special interest in design, technology and memory studies; particularly relating to women and innovation, childhood and play, industrial design and souvenirs. She is the author of eight books including: Ingenious Women, The History of Toys, What's Left of Henry VIII,  and Victoria – a celebration and the co-editor, with Dr Stephen Wilson of Memories of the Future: on countervision.
Deborah studied art and design at Dartington College of Arts and the London College of Furniture before gaining her MA from the Royal College of Art. Her varied career includes work in the toy, educational and fashion industries; the visual arts; design history; and Holocaust related archives.  She is the editor of  Newcomen Links for the Newcomen Society for the history of engineering.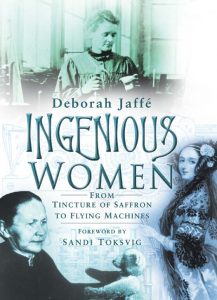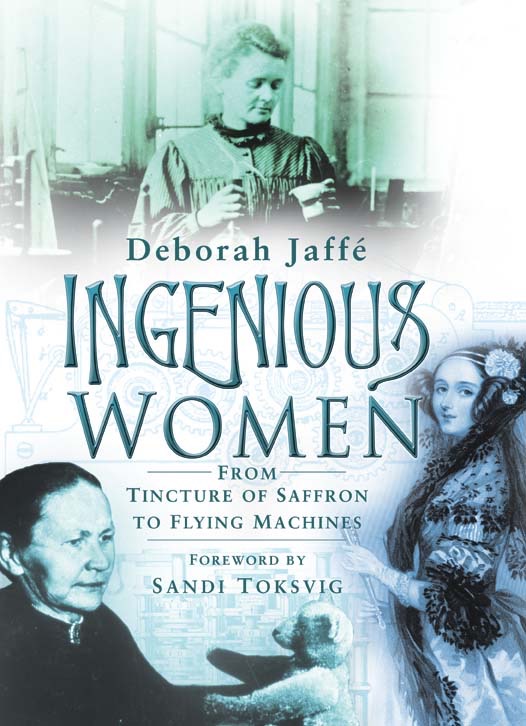 This led to historical research on women and innovation and the  publication of Ingenious Women. 

The cultural traditions and histories of industrial design in the Cold War are another area of interest, especially the influence of the Bauhaus.
The History of Toys, published in 2006, draws on her vast knowledge of the history of childhood and play equipment; her experience of working in toy libraries and on adventure playgrounds; and work in the toy and educational materials industries. She has been a member of numerous committees including: the Victoria & Albert Museum of Childhood at Bethnal Green; the National Art & Design Saturday Club at The Sorrell Foundation and the Centre for the Study of Cultural Memory at the University of London. Deborah is experienced in the media and has appeared on national and international tv and radio. She is always interested in ideas and new possibilities; please contact her to discuss.